Algemeen
Door Covid-19 virus legt het normale leven die wij kennen stil en het is heel erg anders geworden voor heel veel mensen en ook zo in de sportwereld. Veel gymclubs zijn tot nader order gesloten om verdere verspreiding van Covid-19 tegen te gaan. Enorm vervelend voor lokale ondernemers (zzp) in de sportbranche, de groepsles instructeurs en de deelnemers.
Wij wensen voor de lokale ondernemers in de sportbranche heel veel sterkte toe.
Gelukkig zijn er meerdere oplossingen om toch in beweging te blijven:
Sommige gymclubs bieden online trainingen voor thuis (zgn nieuwsbrieven enz enz);
Les Mills heeft naar gelicentieerde clubs een eigen link gestuurd omtrent het LMOD, oftewel Les Mills On Demand voor hun deelnemers en instructeurs. Zij kunnen voor een enorme discount gebruik maken van LMOD. Informeer bij je sportschool voor meer informatie!
Er werd flink gepromoot over aanschaf van trainingsmaterialen op de Facebookpagina van Les Mills Netherlands/Belgium. Heb je trainingsmaterialen nodig om de Covid-19 crisis door te komen? Voor meer informatie en mogelijkheden neem even contact op met Les Mills Nederland en/of met Studion. Zij kunnen namelijk je verder helpen 🙂
Les Mills heeft 19 workouts met rechtenvrije muziek gemaakt. Lees hier voor meer informatie.
Les Mills Kwartaalworkshops Q2-2020 wordt in mei 2020 afgelast door aangescherpte maatregelen van de overheid om verspreiding van COVID-19 te voorkomen. Lees hier voor meer informatie.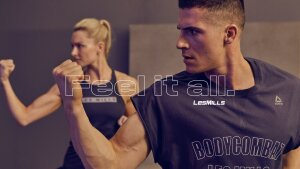 [NIEUW] BODY-COMBAT.NL – donkere modus functie
Wij blijven de officiele fanwebsite telkens verbeteren voor onze bezoekers. Het is sinds vandaag mogelijk om in de avonden de donkere modus in te schakelen, zodat je niet wordt verblindt door de witte achtergrond van de website.
Het enige wat je hoeft te doen is te klikken op dit icoontje links onderin en als je nog een keer erop klikt schakel je de donkere modus uit:

Ons internationale side-kick www.body-combat.eu krijgt later deze functie. 🙂
Nieuwe tracklist en nieuwe trailers
Op onze website staan de nieuwe tracklist en trailers van BODYCOMBAT en Les Mills. Check it out! Er is ook weer een nummer terug in deze release en een beweging is terug van weggeweest in track 7.
Helaas moeten we door Covid-19 even wachten voordat we aan BODYCOMBAT 83 kunnen meedoen.
Reebok/Les Mills: Spring/Summer 2020 collection
Sinds 1 januari 2020 is het mogelijk om je eigen Reebok x Les Mills kleding te kopen van Spring/Summer collection 2020. Check snel hier voor meer informatie.
Kleine teruggooi – de beheerders van deze site.
Bas richtte begin 2006 (3,5 jaar nadat hij begon met Les Mills) met deze website. Hij wou een speciale fanwebsite maken voor zijn favoriete programma. Dankzij door Les Mills Nederland mocht hij gebruik maken van officiële promotiemateriaal sinds maart 2006. Bas wordt bijgestaan door een andere BODYCOMBAT fan die hij kent. Lees meer hier en ontdek hoe de website is ontstaan.
BECOME AN INSTRUCTOR
Aanstaande juni 2020 staat weer een Program Training module op de planning. Heb jij het in je om een groepslesinstructeur/instructrice te zijn? Informeer eens bij je GFM of ga als freelancer. Dit laatste kan je beter contact opnemen met het hoofdkantoor in Waalwijk. Kijk hiervoor meer informatie.
Instructeur, wil jij de stap zetten voor het Nationaal Trainer Team?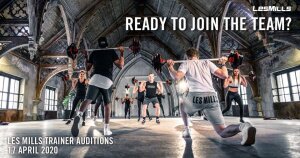 Les Mills is op zoek naar inspirerende instructeurs die een stapje willen zetten naar National Trainer van zijn of haar programma('s).
Zet deze stap en maak deze keuze. Dit is echter alleen voor gecertificeerde instructeurs.
Wat moet je precies weten als je in deze journey erin ga stappen? Wat moet je precies voor doen? Er moeten aantal stappen worden doorlopen zoals het filmen van je volledige les en je bent een role model.
Er wordt uitgelegd van de vijf sleutelelementen die je moet hebben en beheersen en hoe je je kunt aanmelden.
Check meer hier: https://www.body-combat.nl/informatie/events/national-trainer-audition-2020/  of ga rechtstreeks naar Les Mills Nederland website: https://www.lesmills.com/nl/instructeurs/ontwikkel/les-mills-national-trainer-auditie/
Events overzicht 2020
Je kan hier de binnenlandse evenementen bekijken. Tevens kan je op de groene letters (hyperlinks) klikken en op deze manier kom je terecht op een evenement.
Check it out hier: Events overzicht 2020
Neem contact op
Heb je tussentijds nog vragen, op-en/of aanmerkingen, ideeën, dan kan je contact met ons opnemen via het contactformulier op onze website. Wij lezen graag je bericht.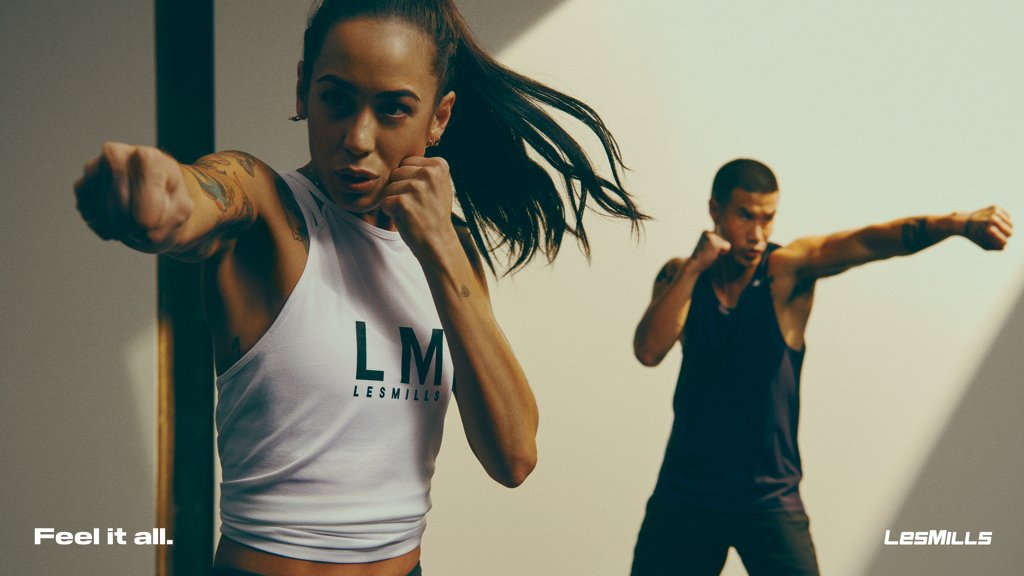 Wat zijn jouw tips & tops aan ons?
Bedankt voor je feedback!