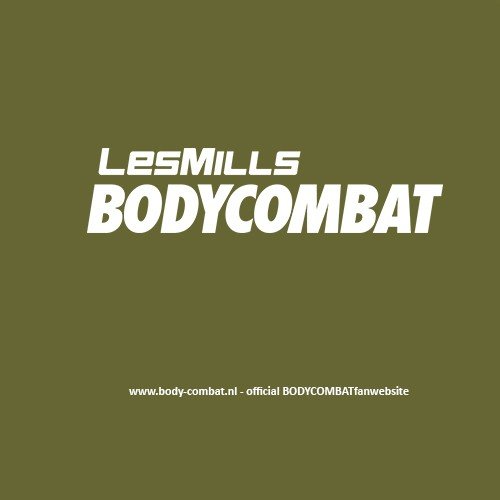 Over onze website
Hoe is onze website ontstaan? Dat leggen we uit op deze pagina.
Klik op de onderstaande navigeerknoppen:
De introductie & presentatie
BODY-COMBAT.NL en BODY-COMBAT.EU zijn officiële fanpages; gemaakt en opgericht door Bas in maart 2006 (3 jaar nadat Bas begon met BODYCOMBAT). Hij maakt gebruik van officiële promotie materiaal van BODYCOMBAT en van Les Mills. Hij volgt richtlijnen wat hij wel en niet mag doen. Bas beschikt over een Les Mills Marketing Studio account (voorheen was dit Les Mills Brandcentral en Les Mills eClub) voor body-combat.nl. De uitgever van dit account is HDD Group Netherlands / Les Mills Netherlands/Belgium. Onze fanpage is geen roddel website, dus wij publiceren alleen officiële bronnen vanuit Les Mills NLBE en ook vanuit ons intern over de fanpage en plan.
Presentatie
Wij presenteren Les Mills (en haar partners) en BODYCOMBAT op een positieve manier om wat meer achtergrond informatie te geven. Wij gebruiken bronnen van Les Mills zelf en we zetten dit ook netjes op onze website neer als nieuwsbron. Als dit een interne nieuwsbericht is vanuit onszelf, geven wij dit aan in ons artikel.
Contact met HDD Group Netherlands / Les Mills
Bas staat in intern contact met HDD Group Netherlands / Les Mills NLBE wanneer dit nodig is op specifieke vraagstukken en informatie, als wij nergens uitkomen of willen graag informatie opvragen mits dit mogelijk is. Dit betekent niet dat wij dagelijks in contact staan met HDD Group Netherlands / Les Mills NLBE.
Vragen omtrent Les Mills zaken, verwijzen wij in de e-mail naar de afzender door naar het hoofdkantoor van HDD Group Netherlands / Les Mills NLBE. Onder conform van ons privacybeleid bewaren we deze externe e-mails van derden niet langer dan 12 maanden. Dit geldt ook onze conversaties met HDD Group Netherlands / Les Mills NLBE.
Social Media
Wij zetten deze social media links van Les Mills Netherlands/Belgium en BODYCOMBAT Team NLBE uit waardering en respect neer op onze website van BODY-COMBAT.NL en om meer reclame te maken voor hun social media accounts. BODY-COMBAT.NL / BODYCOMBAT NLBE Fanpage team beheren niet de sociale media accounts.
Weet en leer meer
BODY-COMBAT.NL werd in eind februari/begin maart 2006 opgestart en geleidelijk werd het steeds groter en beter met de website. Zowel design gericht als informatie. Pas in september 2008 heeft Bas BODY-COMBAT.NL een .nl domein vastgelegd. Daarvoor draaide de website op diverse gratis webhosters. Vanaf 2008 is Bas overgestapt naar een eigen betaalde webhostingaccount. 11 December 2012 heeft hij body-combat.eu en body-combat.org en op 13 april 2016 heeft hij body-combat.net geregistreerd. De domeinnamen body-combat.org en body-combat.net worden doorgestuurd naar body-combat.eu.
De website wordt beheerd door fanatieke enthousiastelingen die affiniteit hebben met Les Mills en BODYCOMBAT en hun partners zoals adidas en Polar.
Sinds 2016 is BODY-COMBAT.EU online en heeft dezelfde formatdesign als BODYCOMBAT.NL.BODY-COMBAT.EU is internationaal en heeft een vertalingsfunctie dat ondersteund wordt door meerdere geselecteerde talen en is gericht naar internationale bezoekers.
Let op, op dit moment wordt aan BODYCOMBAT.EU gewerkt in de loop van 2024.
Belangrijk om te weten: aan beide websites (BODY-COMBAT.NL en BODY-COMBAT.EU) worden beheerd door vrijwilligers en wij doen ons best om altijd te reageren via e-mailberichten. Ons streef reactie via de e-mail is binnen 24 uur, uitlopend tot 48 uur.
Onze principes & standpunten
Wij (BODYCOMBAT NLBE Fanpage) zijn niet van plan om reclameboodschappen op beide websites in te bouwen.
Wij (BODYCOMBAT NLBE Fanpage) zijn niet van plan om geld te verdienen voor elke click.
Wij (BODYCOMBAT NLBE Fanpage) maken geen gebruik van tracking codes en houden ook niets bij met het welbekende Google Analytics en Google Search Console.
Wij (BODYCOMBAT NLBE Fanpage) zien wel statistieken door een privacyvriendelijke plug-in, zodat we kunnen zien welke pagina´s worden bezocht en hoevaak, zonder dat de privacy in het geding komt van de bezoeker; zonder dat dit herleidbaar is naar de persoon.
Wij (BODYCOMBAT NLBE Fanpage) worden niet gesponsord door Les Mills, Polar en/of adidas.
Wij (BODYCOMBAT NLBE Fanpage) krijgen 100% steun vanuit HDD Group Netherlands / Les Mills NLBE en het BODYCOMBAT Team NLBE omdat wij door hun worden bestempeld als official fanpage/website voor hun programma. Dank jullie wel <3
Tips & Tops functionaliteit is volledig anoniem en is in principe niet herleidbaar naar de persoon.
Alle beheerders en co-webmasters zijn vrijwilligers. Niemand wordt betaald, gesponsord of ander betaalmiddel ter compensatie.
Alle rechten voorbehouden
Copyright ©2006-2023 BODY-COMBAT.NL / BODY-COMBAT.EU
Promotional material used with permission due Les Mills Brandcentral account. Les Mills™ logo, Les Mills BODY-COMBAT™ logo, adidas™-logo, Polar™-logo and all images are registered trademarks of Les Mills International™ and/or adidas ™ and/or Polar™.
Legaal en backend
Wat zijn jouw tips & tops aan ons?
Bedankt voor je feedback!